Wrestlemania 26
Wrestlemania XXVI
Championnat unifié par équipe :
ShoMiz VS John Morrison et R-Truth :
Vainqueurs et toujours champions : ShoMiz (The Big Show et The Miz).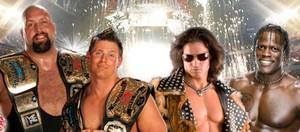 Triple Threat Match : Ted Dibiase VS Cody Rhodes VS Randy Orton :
Vainqueur : Randy Orton.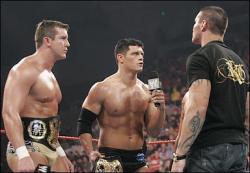 Money in the bank ladder match : Shelton Benjamin VS Christian VS Jack Swagger VS Drew McIntyre VS Kofi Kingston VS MVP VS Kane VS Matt Hardi VS Evan Bourne VS Dolph Ziggler :
Vainqueur : Jack Swagger.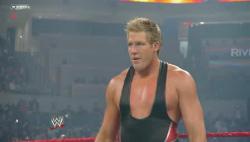 Sheamus VS Triple H :
Vainqueur : Triple H.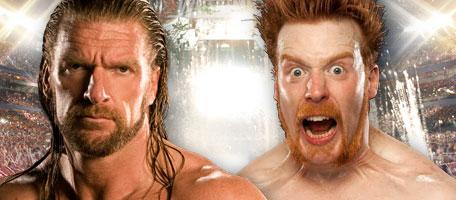 CM Punk VS Rey Mysterio :
Vainqueur : Rey Mysterio.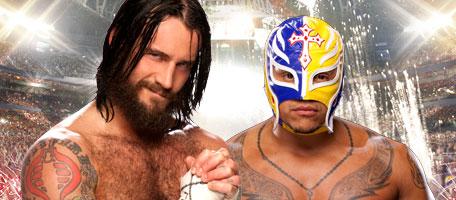 No holds barred lumberjack match : Bret Hart VS Vince McMahon
Vainqueur : Bret Hart.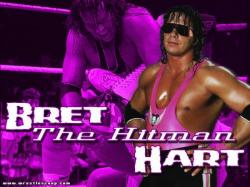 Championnat du monde poids lourds : Chris Jericho VS Edge
Vainqueur et toujours champion : Chris Jericho.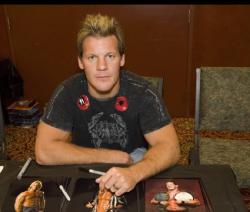 Team Vickie VS Team Beth :
Vainqueur : Team Vickie.
Championnat WWE : Batista VS John Cena
Vainqueur et nouveau champion : John Cena.
Batista n'a rien vu.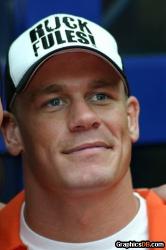 Streak VS Career : No disqualification no count out match : Undertaker VS Shawn Michaels
Vainqueur et toujours invaincu à Wrestlemania : Undertaker.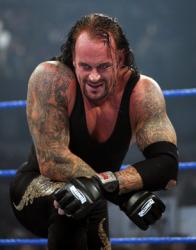 Un très bon Main Event, cela mérite un 9/10.
Et voici la musique  de ce pay per view :